SNOW ASAGAO
Regular price
Sale price
¥5,500
Unit price
per
Sale
Sold out
Matte vessel reminiscent of a snowy landscape
Inspired by ancient Japanese patterns, Kiwakoto's tableware series is shaped like the outline of a flower.
"Japanese traditional culture, in all its spheres, gives the impression of well-rounded and pure beauty."
- Signs and Symbols, by Adrian Frutiger, p.321
True to Frutiger's words, Kiwakoto's products are beautifully detailed through extremely careful craftsmanship.
SNOW, a matte porcelain piece, is made using a process called yakishime, in which no glaze coating is applied, to bring out the soft texture of the clay, which is very attractive.
On the other hand, it has a tendency to stain easily, but it can be used beautifully for a long time by taking a few steps periodically before and after use.
The shape of the sculpture is based on the motif of a morning glory and consists only of curved lines in the shape of a regular circle.
One of the anecdotes contained in the tea ceremony book "Chaganashi Shigetsu Shu," is that a single flower decorated at a tea ceremony to which Sen no Rikyu invited Toyotomi Hideyoshi, was also a morning glory. It can be read that morning glories have been popular since ancient times.
Morning glories, which are still familiar to many people today, bloom from the rainy season to early fall.
As its name suggests, it blooms early in the morning, so we recommend using it for breakfast to start the day on a high note.
Its thin, delicate appearance, which creates a sense of tension, raises the body temperature at mealtime.

YUKI ASAGAO" is dishwasher and microwave safe.


How SNOW ASAGAO was created
Care Instructions
Drizzle an appropriate amount of olive oil over the entire dish with kitchen paper, etc., leave it for about an hour, and then rinse it with detergent. The oil will penetrate invisible porcelain holes and prevent stains.

Although it depends on the frequency of use, it is more effective to do this once a month.

No matter how careful you are, stains may appear on the vessel. It is recommended to enjoy it as a trail of many uses.
Size & Weight
Large(Φ260㎜・485g)

Easy to use as a platter or pasta plate

Medium(Φ205㎜・269g)

Size suitable for soupy Japanese dishes or as a large serving dish.

Small(Φ150㎜・115g)

Useful size for serving dishes and snack plates

※Size and weight are approximate dimensions. There are individual differences.
※This product is available in four sizes, but the smallest size (Φ95mm) is not available.
Material
Porcelain (Kyoyaki, Kiyomizuyaki)
Share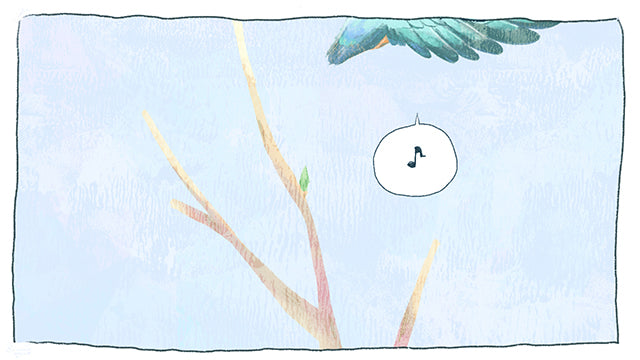 Why don't you give your loved ones the gift of from's products?
from offers gift wrapping service and gift card service.
Buy gift services