SKY ASAGAO
Regular price
Sale price
¥7,700
Unit price
per
Sale
Sold out
Vessels with the color of the sky dropped in at a moment's notice
Inspired by ancient Japanese patterns, Kiwakoto's tableware series is shaped like the outline of a flower.
"Japanese traditional culture, in all its spheres, gives the impression of well-rounded and pure beauty."
- Signs and Symbols, by Adrian Frutiger, p.321
True to Frutiger's words, Kiwakoto's products are beautifully detailed by extremely careful craftsmanship.
"SKY ASAGAO" expresses the shifting colors of the sky, just like the sky when you look up quickly. The different look of each piece is very attractive.
The colors expressed in the glaze are just like the shifting patterns of the sky that you can actually see with your eyes.
When you let the light shine through it, it glistens subtly, as if firelight were shining through a window.
The shape of the sculpture is based on the motif of a morning glory and consists only of curved lines in the shape of a regular circle.
(The color in the photo is "snow".)
One of the anecdotes contained in the tea ceremony book "Chawanashi Shigetsu Shu" (Tea Talks and Gatherings) is that a single flower displayed at a tea ceremony to which Sen no Rikyu invited Toyotomi Hideyoshi was also a morning glory. It is clear that morning glories have been popular since ancient times.
Morning glories, which are still familiar to many people today, bloom from the rainy season to early fall.
As its name suggests, it blooms early in the morning, so we recommend using it for breakfast to start the day on a high note.
Its thin, delicate appearance, which creates a sense of tension, raises the body temperature at mealtime.
While achieving a high level of perfection as a work of art, it is also dishwasher and microwave safe.
The product is also easy to use, in the hope that people will incorporate craftsmanship into their daily lives.
How SKY ASAGAO was created
The motifs of Japanese flowers are incorporated into the shapes of the vessels as if they were family crests.
The Kiwakoto tableware series is the result of a new form of collaboration between a craftsman and a graphic designer.
Click here to read the rest of the story behind the manufacturing process.
■ Size and weight
Large(Φ260㎜・485g)

Easy to use as a platter or pasta plate
Medium(Φ205㎜・269g)

Size suitable for soupy Japanese dishes or as a large serving dish.
Small(Φ150㎜・115g)

Useful size for serving dishes and snack plates
※Size and weight are approximate dimensions. There are individual differences.
※This product is available in four sizes, but the smallest size (Φ95mm) is not available.
■ Materials
Porcelain and glaze (Kyoyaki and Kiyomizuyaki)
Share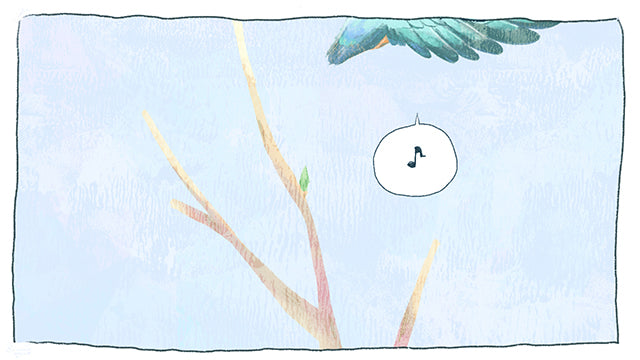 Why don't you give your loved ones the gift of from's products?
from offers gift wrapping service and gift card service.
Buy gift services